Stealthy ninja shenanigans.
I've started working at Free Online Games and this was the first game they've asked me to make. The approach they used was to clone existing games. It's not a bad strategy, as long as you remember to add something to it.
Ninja Rampage is a clone of Ninja Rinseout.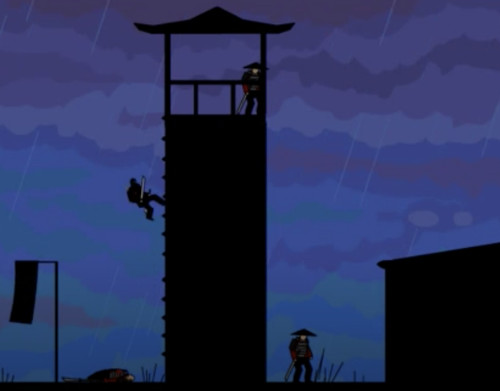 The game did well at the time, and I eventually started on Ninja Rampage 2.
Video
Playable
🕹 You can play it here.